Activating Invoices
When your order is ready to be shipped you must activate the order. This means that the invoice is ready to be sent to the customer and will leave the pending state
To activate an order, choose "Search Pending Invoices" in the top menu. The search for pending invoices is exactly like the search described in "Finding an invoice". When you have found the order to activate, you can either choose to activate the whole order, or activate certain articles on the order if some are not deliverable.
Part activate
When you have found the order, click the order number to be brought to a new page showing the specific order rows. This will look much like the view where you make returns on an activated invoice (described in the "Making returns" sections).
Click "Part activate Invoice"
Mark the desired order rows you want to activate (the articles there are delivered) by checking the box in the right-most column on the order line.
If needed, choose the quantity in the "Quantity" column. If all units are being shipped, this can be left unedited.
When you have marked the order rows to be activated, press the "Activate marked invoices"-button below the order rows. This will activate the order and make it printable if you follow the steps in "Finding and invoice" and "Printing invoices".
Please note
On completion, the remaining articles will be left on a new invoice (however with the same order number), which will allow you to find the remaining articles by searching the order number once more, when needed.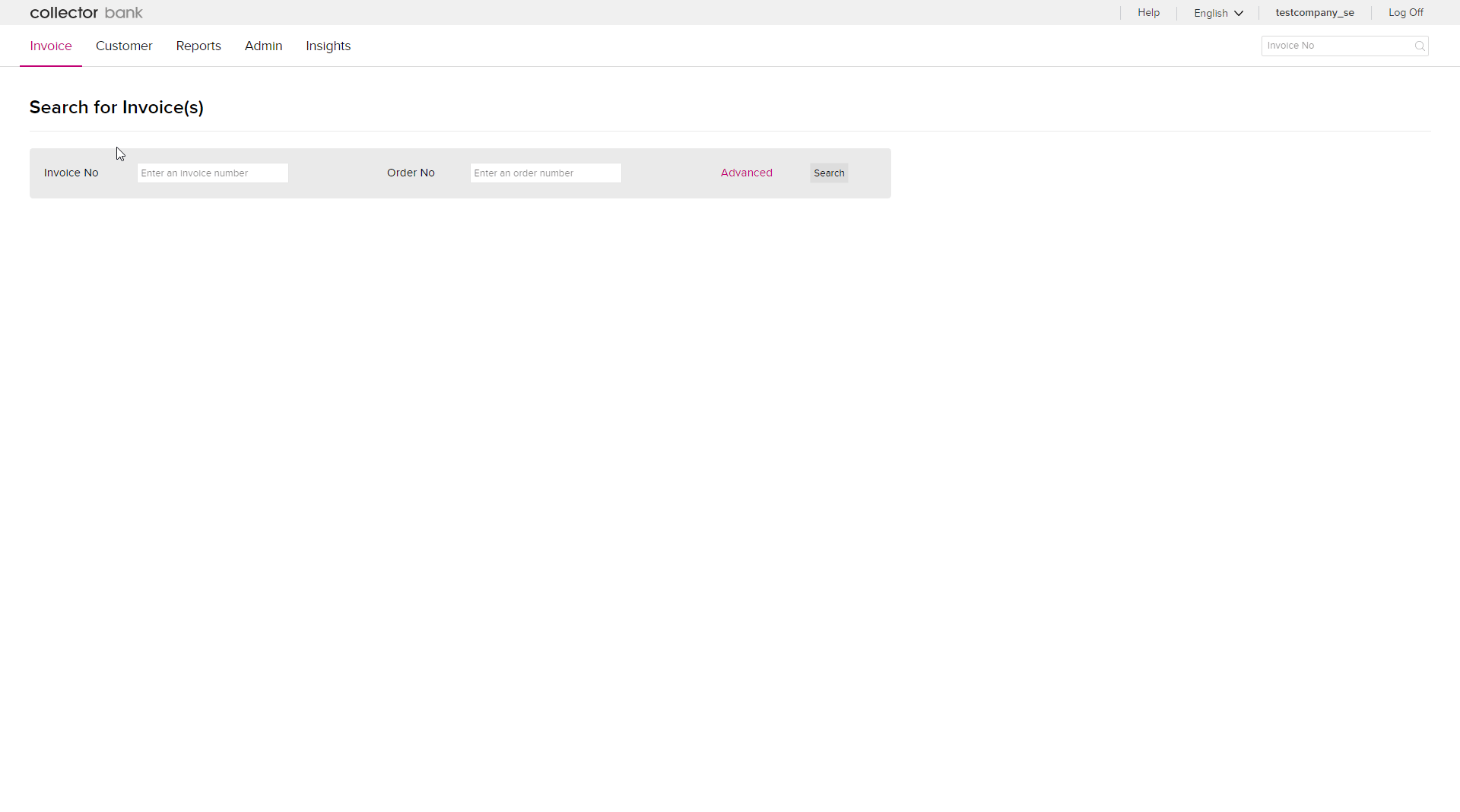 Full activate
If you want to activate one or more orders as delivered without marking the specific order rows you can easily do that from the "Pending Invoices"-menu. Search for the order using the specific search criteria and the search results will show as a list of orders to be activated.
Choose one or more orders by using the checkbox under "Activate order" and click the "Activate marked invoices"-button. The orders are now activated.
Activation can also be done from the view of a specific invoice, by selecting "Full activate Invoice" and confirming.
Please note that all order rows on the orders will be activated. Should you have one or more articles that are not delivered to the customer after this, please be advised that you must follow the steps in "Making returns" in order to make the adjustments on the customer.