Returns
Sometimes your customers will return one or more articles of an order. In these cases you will need to make a return purchase on that particular article in order to adjust the invoice or refund prepaid money to the customer
To make a return in the Partner Portal, find the invoice by following the steps taken in Searching. Click on either the invoice number or the order number in the list to see the actual invoice.
When you click the invoice number or the order number, you will be brought to a new page displaying the invoice and its articles. You now have two choices: You can either return the full order, or you can make a return on a specific article.
To return a specific article
Click the "Return"-button next to the article (that you want to make a return on). A new window will pop-up where you make the actual return.

Adjust the quantity if not all article units should been returned, and write a comment about why you are returning the article if needed in the "Description" field.

Press the "Return Item"-button to make a return. If more than one article is to be returned, repeat the previous step with the next article. The articles you've now marked for return will appear in a "Return order" section, awaiting completion.
To complete the return process, press the "Submit return order"-button. The invoice has now been adjusted accordingly. Press "Create updated invoice" to create a new invoice containing the new, updated invoice information. If this function is unavailable, it may be because this function is not available for the current invoice type, or that the due date has passed.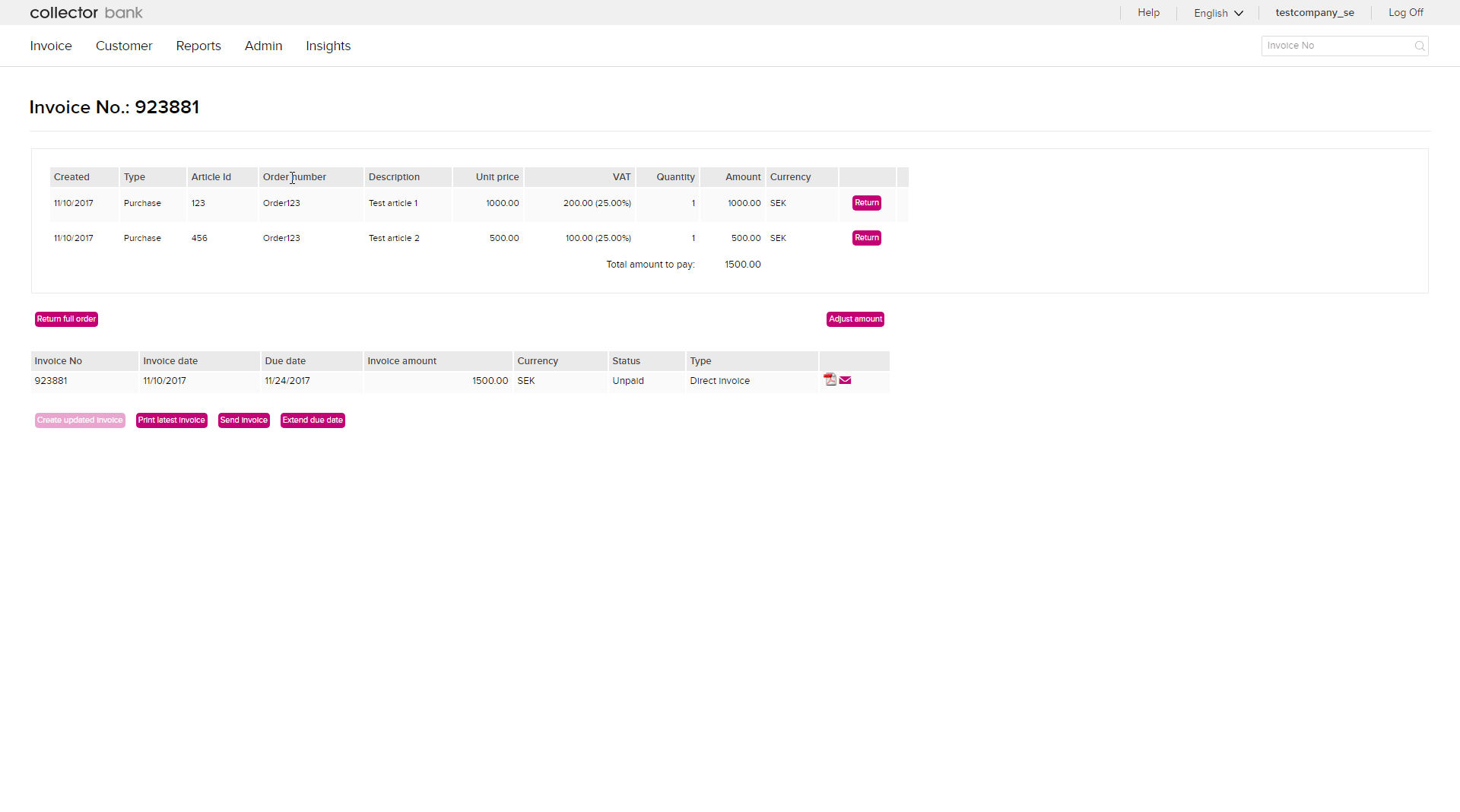 To return a full order
Click the "Return full order"-button when on the adjustment page. A new window will appear where you are prompted to write a description. This description is an internal note, so write the reason for the return, for example.

Click the "Return everything"-button to make a full return.
The order has now been fully returned.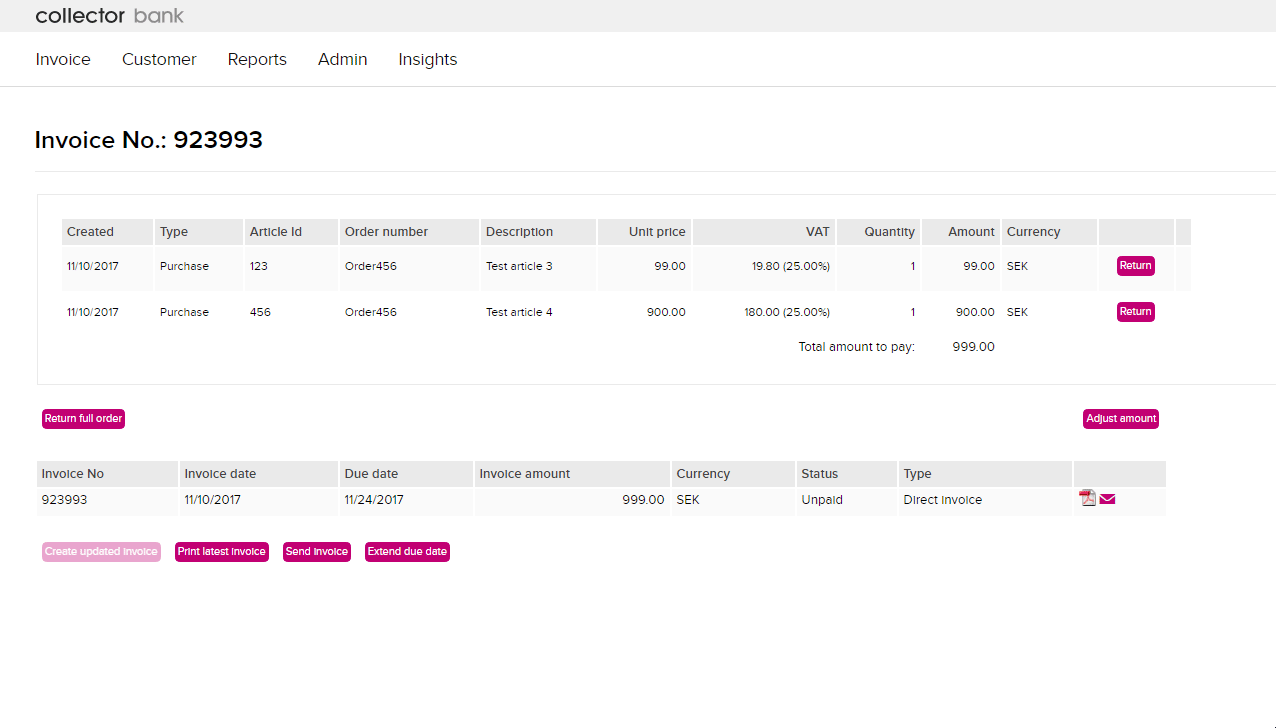 Please note
The "Return full order"-button is not visible on the Credit Account Type invoice, since this invoice type can contain more than one order. Returns on orders made on Credit Account invoices are made by returning all order rows on the current order; see section To return a specific article. See the "Type" column on the invoice view (search results) for info regarding what invoice type the selected invoice is.